Home
News
New way to view my tier list!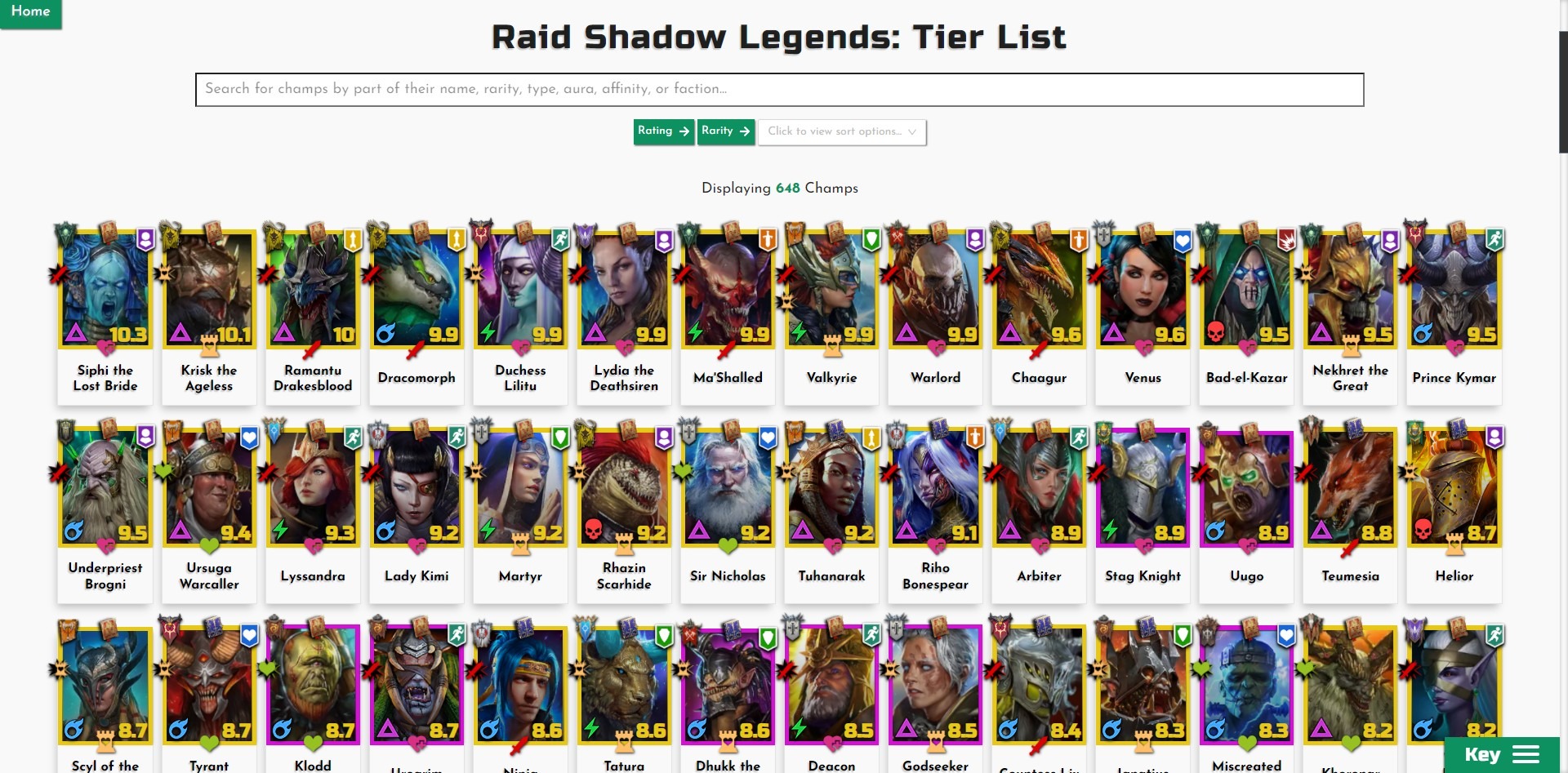 There is now a new way to view my Raid Shadow Legends Tier List directly from my website! It now includes the avatar image for all the champs with all the details about them depicted visually similar to how they are in-game with some extra graphical indicators! There is a Key that you can open in the bottom right corner that will explain what all each of the different indicators mean. They should be very familiar to anyone who uses RaidChamps.com.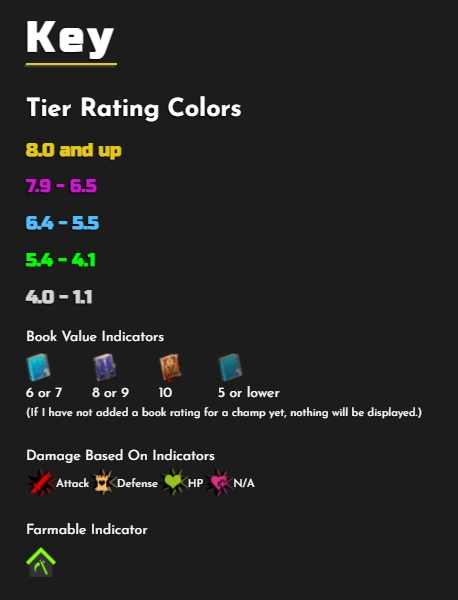 You can quickly filter the list of champs displayed by typing part of a champions name, rarity, type, aura, affinity, or faction in the search box at the top of the page. And right below that are some very advanced custom sorting capabilities. You can select multiple different things to sort by and then you can drag them around in any order that you want. Just select what you want to add and it will get added to the sort order after Rating and Rarity. Each of these boxes can be clicked and dragged into whatever order you want and you can remove any of them by hovering over them and clicking the X icon that appears while hovering over it. Anything that you remove will be added back to the sort options list on the right and the page will revert back to the default sort order if you refresh the page.

Plus if you click on a one of the champions, it will take you to the page for that champion where you can find how I rated that champion in each area of the game. And if I have done a video guide or a infographic for that champion, it will be displayed on that page as well!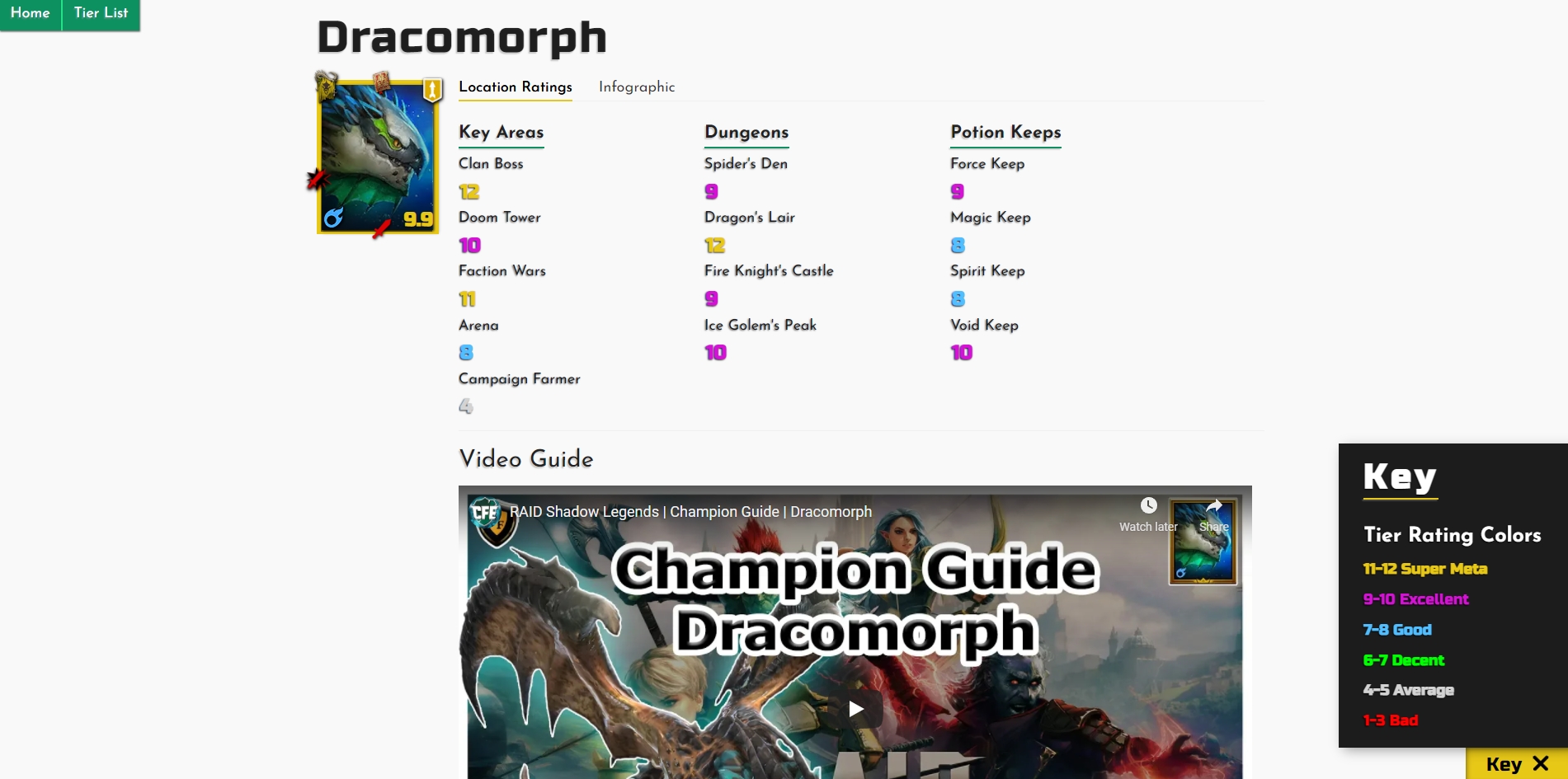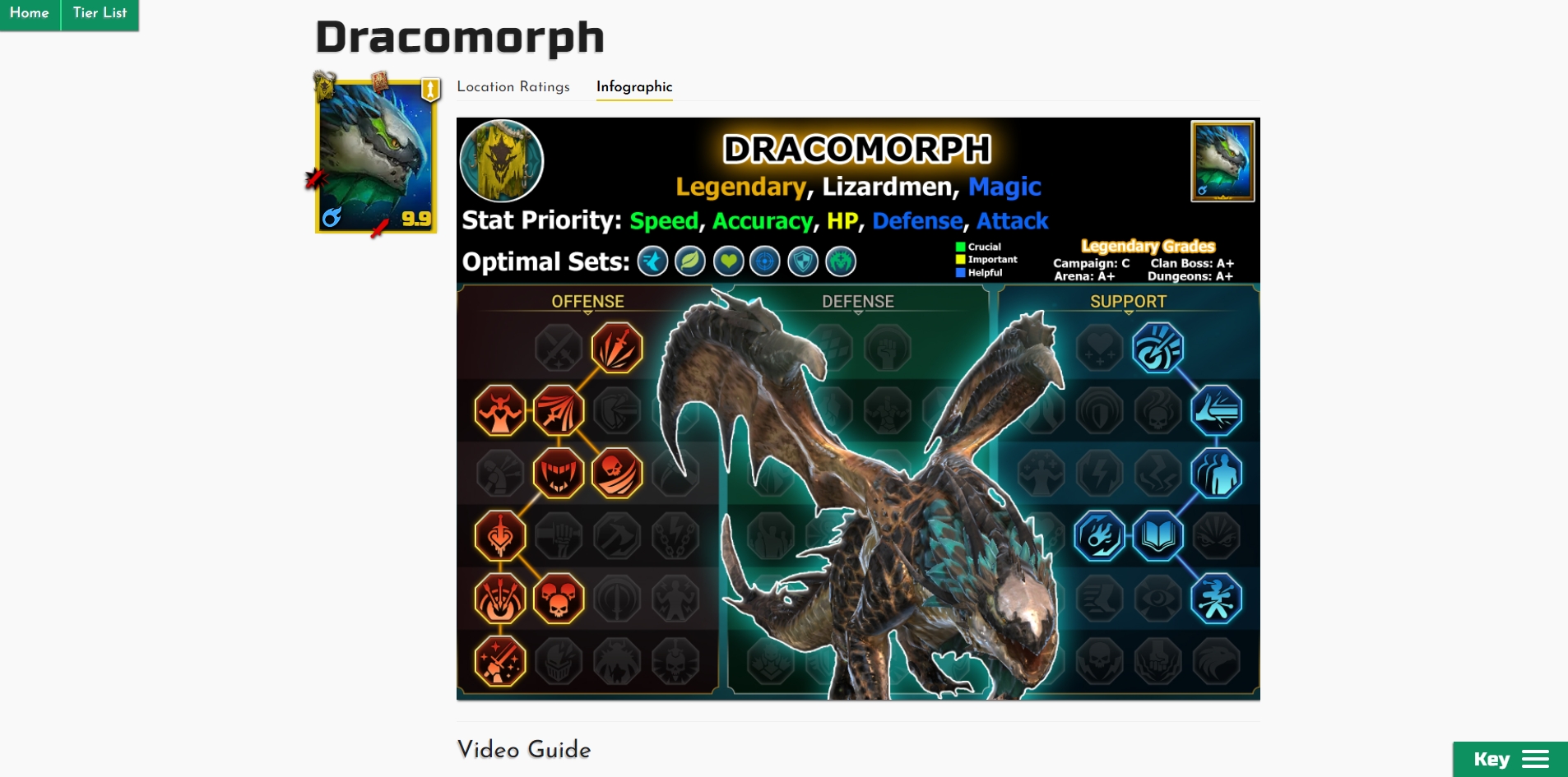 You can navigate to the tier list from any page by clicking Tier List in the Raid Shadow Legends menu at the top of the site. But since you are way down here, you can just click the button below.